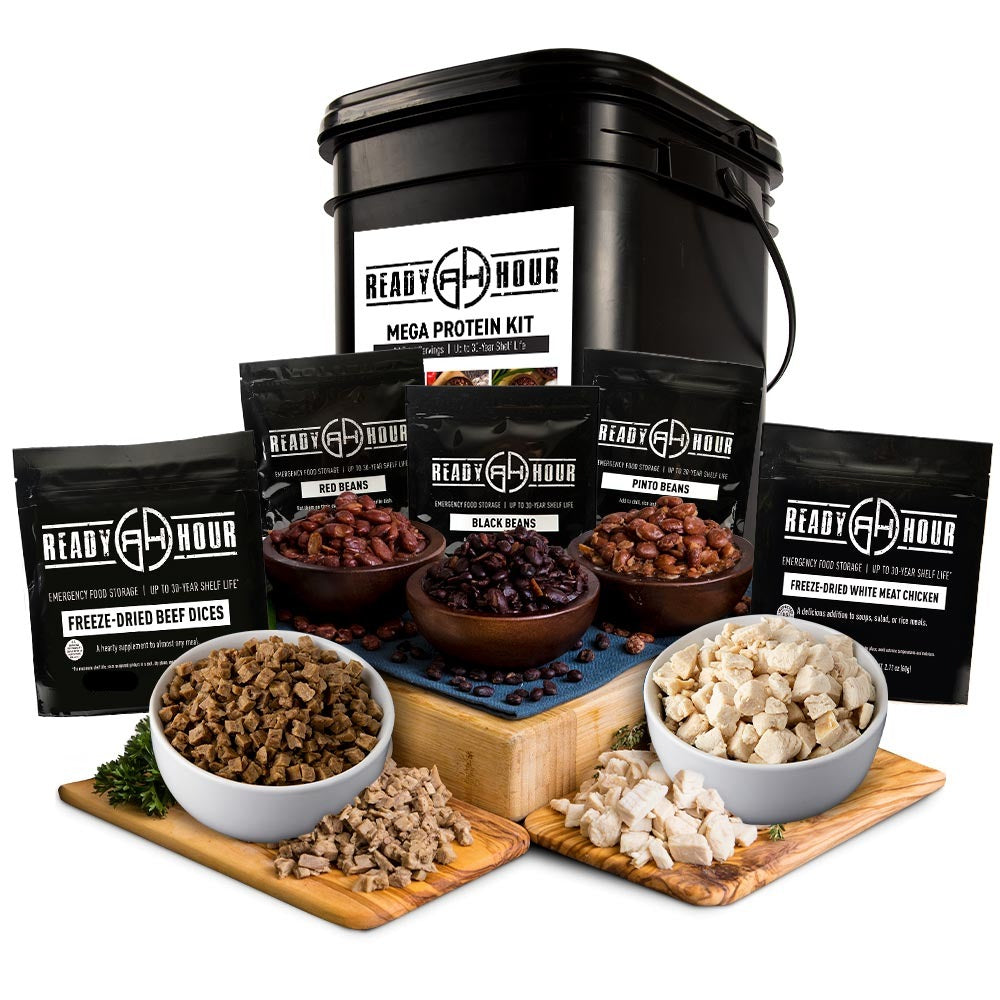 Mega Protein Kit w/ Real Meat
For when extra energy is crucial!
In a crisis, protein is critical. Due to the physical, mental and emotional demands of survival, you need as much energy, strength, and resilience as possible. Protein delivers that and more. Extra helpings of protein build up your muscles, bones, joints, skin and blood. When a crisis occurs, a diet rich in protein keeps you in top form physically and mentally. What's more, the B-vitamins in meat, poultry, and beans help your body to access its energy stores.
What's In the Mega Protein Kit?
Freeze Dried Beef
Freeze Dried Chicken
Black Beans

Red Beans

Pinto Beans

In total with this kit you'll get 88 servings of hearty & tasty protein, vitamin, & mineral rich foods. Packed in Resealable Mylar Pouches.  Up to 25-year shelf-life unopened and up to 1-year shelf-life after opening each pouch.